Empowering Healthcare Industry using Mobile apps in 2022
Healthcare apps store and process a lot of personal data such as patient history, address, contact information, payment details, and so on. Contact us and get your on-demand healthcare app now.

Technology is constantly changing the way we live our lives, from living in the metaverse to getting a prescription on a smartphone app, our lives are changing massively. The revolution in smartphone apps or as we like to call it "Appnovation" is taking charge of every market niche and healthcare is not behind. With the booming app market with its ability to keep the audience in a close-knit network with their needs and wants, healthcare as we knew it has changed. Smartphone medical applications are becoming increasingly popular around the world, with more people using them for everything from medical treatment guidance to general health and well-being. Every aspect of healthcare indicates the Healthcare application development boost.
Today, Health care professionals use medical devices and apps for many purposes, most of which can be grouped under five broad categories: administration, patients' database maintenance and access, communications and consulting reference and information gathering, and medical education.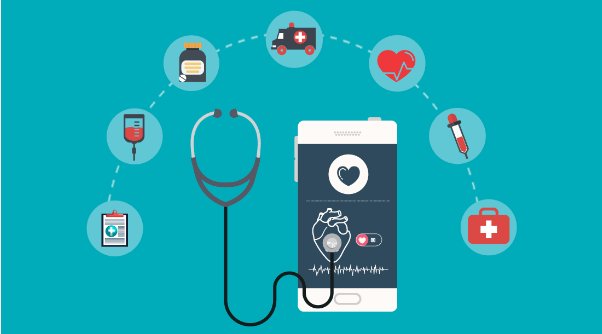 Digital health trends reveal that patients are turning to their smartphones more than ever for general health advice, video call examinations, prescriptions, and to track their overall health. Healthcare apps provide undeniable convenience that patients value. The innovations in mobile healthcare technology offer patients reduced costs, immediate access to individualised care, and the opportunity to have more control over their health.
In the digital age, we have, what feels like, the universe at our fingertips. We have access to endless information and data. Mobile healthcare apps like fitness apps have made everything convenient for patients with chronic diseases such as diabetes and heart disease and provide solutions that change their lives for the better. Access to apps that track their daily numbers and progress allows patients and physicians to adhere to best-suited treatments.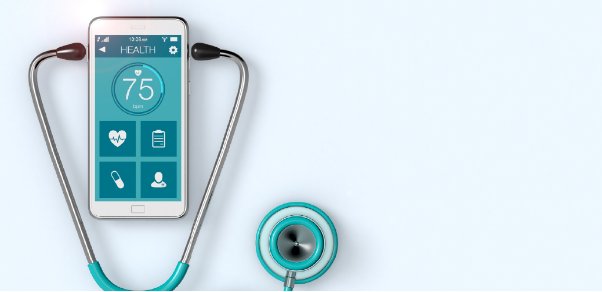 Healthcare apps store and process a lot of personal data such as patient history, address, contact information, payment details, and so on. So they need to comply with strict privacy and legal regulations, laid out by their governments, respectively, which vary from place to place. When hiring an app development agency, one must ensure that the software developers pay attention to risk identification and mitigation, authentication, app expiration, and data encryption management, as part of the development process. If the process and any element of healthcare app development do not comply with these regulations, one can be penalised. And this can have repercussions on the patient's well-being as well. Since they store a lot of patient information, healthcare app developers must amalgamate the databases with the best data security features.
Healthcare professionals are working diligently to transform their services and provide patients with the care and convenience desired. The ever-growing realm of mobile healthcare app development will continue to enhance and improve. These apps are not perfect as of yet but are consistently striving to provide users with the care they need when they need it.
It is important for users to understand that these apps still do not completely replace in-person annual check-ups and patients should still physically report to professionals when necessary. However, as we've seen with the Coronavirus and similar epidemics internationally, unexpected current events can quickly prove technologies to be critical. The patients tried reaching out to virtual doctors more than ever.
Audibly, these apps have transformed the lives of many for the better and will continue to.
Author- Madhura Hoval
Business Development Associate at Innow8 Apps.
An undergraduate student pursuing BBA (International Business) from MIT-ADT University, Pune. Persistently thriving to learn, discover and explore new domains of business. Inclined towards business psychology, content creation and human behavior. Seeking to acquire more knowledge of all the realms of business and financial markets.