Differences and Benefits Between Accountant, CFO and Bookkeeper
In this article, we discuss the differences and benefits of Bookkeeper, CFO and accountants, and what each means for your business.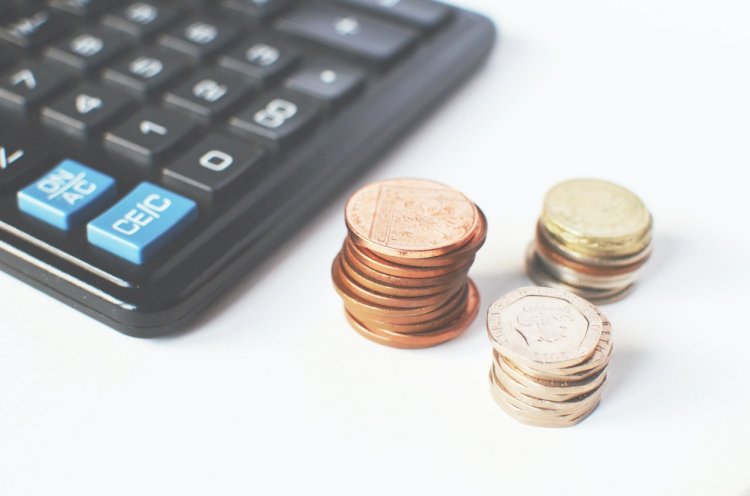 The Difference Between Accountant, CFO and Bookkeeper
When I am out talking with business owners, I get a lot of questions from people about who should be on their financial team. Recently I realised that many business owners do not know the different roles of people that should be involved in their business and when they should become a part of their team.
So, do you know what the difference is between a bookkeeper, CFO, accountant? Are you aware of when and why you need one? It is important to differentiate between them and find out which one is best for you and when. I will go over each of them and give you some tips to help you implement them correctly in your business.
What is a Bookkeeper?
A bookkeeper keeps a record of the past and looks at what already happened. It is very important to have this record of the past in order to compare months, determine trends, and perform other types of analysis.
A good bookkeeper will ask accurate and clarifying questions to make sure detailed records are kept. Some of my clients ask about all the questions, however this is essential to receive the most value out of your reports for the future.
When do I need to hire one?
Now I might be a little biased, however a bookkeeper should be your FIRST hire. The number one aspect that businesses and individuals struggle with is their finances.
You should not be attempting to keep your books yourself. If you keep putting it off, you are just making the situation worse. It will cost you so much more money to clean up the mess by procrastinating.
How do I find an awesome bookkeeper?
The best way to find a bookkeeper is to find someone with a similar business and similar
mindset to yourself and ask them for a referral. I recommend your bookkeeper to be specialized in your particular industry, simply because every industry has it's own nuances. Just because you know a bookkeeper that does a fantastic job for a construction company, that might not be the right fit for YOUR company. This person can be virtual, allowing you to broaden your search over the whole country.
What is an Accountant/CPA?
An easy way to define an accountant or CPA is the person who does you taxes. While they do so much more, this a simplified way to think about them for our purposes.
When do I need to hire one?
If you have a business, then you HAVE to have one. While TurboTax is great, this and other
similar do it yourself programs will only get you so far. I would advise you to make the investment at the beginning, rather than when you are in really over your head. I also recommend that all business owners have at least two interactions with their accountant per year. They should connect with them over the summer and then at the end of the year.
As your business grows, this will grow as well, and should become at least a quarterly conversation – at the end of every quarter and at the end of the year. These can be anywhere from in-person meetings to short email communications.
Connecting with your accountant throughout the year really will help with the tax burden on your business. If you only talk to them at year end, it is too late for them to plan and give you advice on anything.
Why do I need an Accountant/CPA AND a Bookkeeper?
Good question! Like I mentioned earlier, the bookkeeper keeps a record of the past. The accountant is more oriented towards the future. They can assist with practical accounting methods like tax planning and help to be proactive about year end preparations. They will be able to look at retirement deductions, etc. Only using your accountant for tax questions in a waste of their time & their talents.
Utilize them to their fullest extent as an advisor in many aspects of your business. Your bookkeeper and accountant/CPA should not only get along, however also work well together.
How do I find a fantastic accountant?
It is not as important for your Accountant to be specialized and it is often tough to find
a specialized accountant. Generally the same tax laws apply across the board and are not as particular from industry to industry. However, I recommend that your Accountant or CPA is local. This is important because the tax laws vary from state to state.
Some may be familiar with another states' tax law, however ask this up front. Again, a referral from a another business owner or even your bookkeeper is the best way to find a reliable accountant.
What is a CFO?
Put simply, your Chief Financial Officer should be looking to the future. They project, plan, and become strategic about the future of your business. While a bookkeeper or accountant can help with future projections, a CFO has a higher level of strategic knowledge and knows how to put that plan into place. They can help minimise your business operating costs and plan for bigger financial commitments.
The main objective when hiring a CFO should be to convey your plans to them, and have them put a plan in place to help achieve them. Many times, the CFO manages the entire financial team consisting of your accountant/CPA and bookkeeper.
When do I need to hire one?
When you are ready to get serious about growing your business. A CFO does not have to be a huge investment. They can be hired on a contractual basis for a very low investment. The CFO will look 6-8 or 12 weeks into the future depending on your particular situation.
Most business owners rely heavily on a CFO when they are getting ready to launch a new product, planning their live events.
How do I find a CFO?
Referrals are really a great way to find a good CFO for your business. I always think it's important that your CFO have an understanding of your industry because it will make it easier for them to jump right in and start supporting your business.
Plus – there are going to be specific things that impact businesses like yours and it would be great for them to already come to the relationship knowing these. Start with a contract/short term CFO, and as you grow, you find them to become one of the most critical members of your team.