7 Creative Vacation Ideas in California
There are so many great places to visit in California. This is a list of the most creative vacation ideas in California.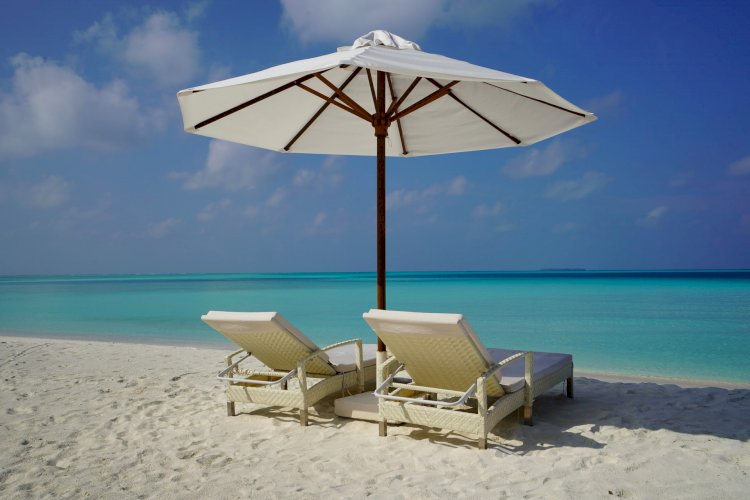 A sandy beach with sunbeds and a parasol as one of the creative vacation ideas in California
Visiting places you haven't been before can create some of your most wonderful memories. However, when traveling to California, the majority of people will go for classic destinations. There are so many possible creative vacation ideas in California; why wouldn't you try to make your trip to California truly special?
Why it's fun to experiment with creative vacation ideas in California
Los Angeles, San Diego, and San Francisco are beautiful cities with many fun options for sightseeing and entertainment. But there is so much more to do and see in California. Even if you choose to stick with the classics, there are other ways to spice your vacation up.
You should remember that going to a place like Los Angeles can be fun but extremely expensive. That's why over there, saving money can be of great importance. This is especially true if your goal is to add another interesting destination to your trip.
Now that we have this information out of the way let's go through this list of creative vacation ideas in California.
Creative vacation idea 1: The wisdom tree hike
If you consider yourself to be the active type, the wisdom tree hike is for you. The wisdom tree hike is part of the Griffith nature park activities. It is located in the north of Los Angeles and is the perfect place to visit if you are already in LA. It is a rugged three-mile hike that takes around two hours to complete. It can be traversed all year round. After completing it, you can enjoy the many other activities that Griffith park offers.
Hiking can help improve muscle strength and lung capacity, and it is great for vascular health. So whether you're a health buff or just like nature's serene environment, a hike is a good choice for anyone.
Creative vacation idea 2: Theme parks are great ideas for families
If you've got little ones accompanying you on your vacation in California, theme parks can be the perfect place for the family. The majority of theme parks which can be found in California have options for both children and parents to have fun.
From LA to San Diego, there is a theme park for any kind of family with kids in Cali. If you're looking for cartoon and movie-themed parks, find them in LA and Anaheim. But the best rollercoaster and water parks are undoubtedly in Valencia.
A good piece of advice, though, would be to do research in advance. In case you find out online that your kid will be too young to experience most of the park, move on to the next one. Or you can just find another creative vacation idea in California for your family.
Creative vacation idea 3: Yucca Valley yoga retreats
If you like meditation and yoga, you'll love the retreats available in California. Finding spiritual rest and fulfillment is a great way to enjoy your vacation.
Just outside LA, you can find Yucca Valley. Many retreats are held here (some more expensive than others). You can go for a two-day spiritual getaway and still have time for the more urban delights of California. In case you get worried about your possessions while you're staying here (since you will most likely have to leave them behind), you can just rent a storage unit in LA. By doing this, you can truly relax during your retreat, and even outside of that, you can go on to explore the state without worries.
Creative vacation idea 4: A summer in Lake Tahoe
Lake Tahoe is most known for its plethora of winter activities, such as skiing. But during the summer, it is a perfect, cool getaway from the heat of the rest of California. While it doesn't offer the sandy beaches of the Pacific Ocean, it does have refreshingly cold water for swimming purposes. If you're a fan of fishing, Lake Tahoe is the vacation idea for you. Along with this, during the summer, most hotels will adjust their activity offers to the summertime. There will be things such as mountain biking, hiking, scenic tram rides, and of course, jet-skiing.
Lake Tahoe is a popular winter destination. However, if you decide to go there in the summer, you'll avoid things such as whiteouts and frostbite.
Creative vacation idea 5: Hollywood, the party animal's dream
The thing most people associate with Hollywood is the walk of fame and the history of film. But there is a whole other way to look at Hollywood. Hollywood offers a truly vibrant nightclub scene. Even if you don't end up going to Hollywood for this particular reason, the nightlife there is pretty inescapable. If you'd rather come with your family and visit museums and talk about the history of film, that's okay too. Just make sure to avoid coming here at all if your kids are very young. They can very easily get lost or scared of nightclub-going drunk people.
Creative vacation idea 6: Hotels are old news
When you think of travel, it's most likely you think of three places to stay:
Hotel
Motel
Bed and Breakfast
But you don't know that there is much more to the story. Let's go through a couple of the most creative vacation ideas in California when it comes to accommodation.
The pinecone treehouse in Bonny Doon
This pinecone-shaped treehouse can be found hanging from the trees in the middle of the forest. It is made of glass, so it offers a wonderful 360-degree view of the entire forest and its magnificent redwood trees.
If you're looking for creative and unique, you've found it here.
The Treebones resort in Big Sur
If you're a fan of comfortable camping, you are sure to love the Treebones resort. It offers a wide range of traditional accommodation. There are yurts, cocoon tents, human nests, and campsites.
The invisible house in Joshua Tree
This is a house made of two-way mirrored glass, which effortlessly blends into the natural environment of its desert landscape. The interior is modern and comfortable, making this the perfect place to relax and unwind.
Creative vacation idea 7: Small-group California beach tours
If your goal with this vacation is to see as much as possible, organized tours are your best bet. Our recommendation is to go for one of the many California beach tours. These will lead you across the coast so you can see the views and feel the water of all the best beaches in California.
Another piece of advice is to make sure you find a tour that stops in Malibu since it offers some of the most beautiful beaches in California. This place is so beautiful that people have decided to move here just after seeing it. If the same fate of those people catches you as well, you're in luck! There are many nice residential areas nearby. And with the help of services like Royal Moving Company, that dream will easily become a reality.
To conclude
All of California truly is a gorgeous place to behold. Although it's still way more fun to use one of these creative vacation ideas in California. At the end of the day, you should just make sure that your vacation is going to be something you will enjoy.
Our final tip for you is for you to make sure to practice your photography skills. After all, California is known for its social media-worthy shots.
We wish you luck and fun in your travels!