7 Best Motorcycle Riding Roads in Texas, USA
Texas is considered as the lone star state that offers world-class road trips to the bikers. It's that state which represents itself for long broad roads, that is just amazing for the riders. The beautiful scenic views are also found while riding on the breathtaking highways of exas. A good way for a motorcycle road trip is to make a plan first because road trips always require time, energy and sometimes they become exhausting as well. When it comes to a motorcycle road trip in Texas, you will get entertained and will enjoy yourself with the broad deserts that are found on the upper peak of texas, also you will find a cluster of mountains that makes a break-taking view for the tourists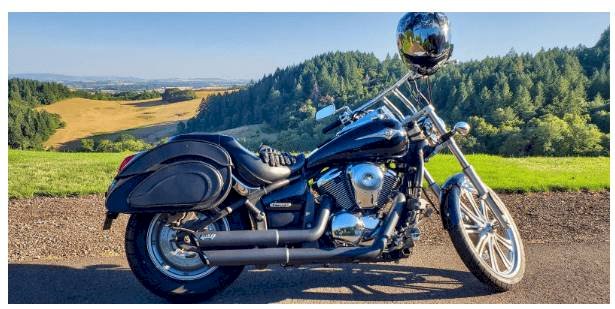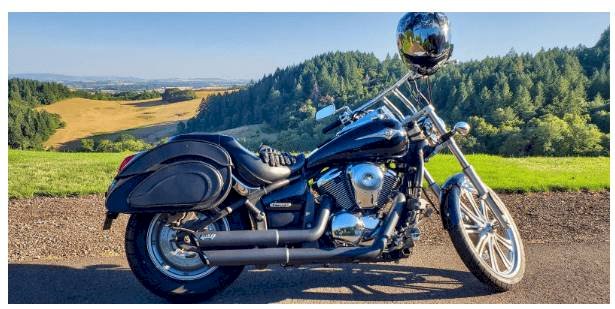 Texas is considered as the lone star state that offers world-class road trips to the bikers. It's that state which represents itself for long broad roads, that is just amazing for the riders. The beautiful scenic views are also found while riding on the breathtaking highways of texas. A good way for a motorcycle road trip is to make a plan first because road trips always require time, energy and sometimes they become exhausting as well. When it comes to a motorcycle road trip in Texas, you will get entertained and will enjoy yourself with the broad deserts that are found on the upper peak of texas, also you will find a cluster of mountains that makes a break-taking view for the tourists.
If you are planning for a motorcycle road trip, you need to get comfortable motorcycle riding gear first, also you need to have durable motorcycle luggage bags and boxers so that you can store the items that are required during your road trip. In today's article, I will let you know about the amazing roads of Texas that are great for cruising on your motorbike. So let's get started.
1.

AKA twisted sisters road.
When you are riding over this twisted road, there will be various jaw-dropping scenes that will come across during your ride. The clusters of mountains, beautiful rivers, and the ranches of Texas all will be amazing views for the riders. As the names indicated, "twisted sister road" means the roads have various twists and you have to be very careful while riding.
Go at slow speed, and enjoy the scenic views.
2.

Grand river road- Rio (the bend region)
This is the road where at some points you will find various peak mountains, and also at various regions you will find the flowers of Texas named as ' bluebonnets', you will get mesmerized by their fragrance, and because of their ravishing blue color, the hills will appear to be blue. When you start your journey from the alpine and head off to the south, beautiful mountains will come across your way, and the best time to travel on this road is in April and May. Also, there are several other breathtaking views to be seen across the road that includes rivers, wildlife, and greenery. So you can park your bike anywhere at the roadside, capture pictures or make a video of scenic beauty, and can make your ride memorable.
3.

Cruising at Red River road.
While cruising on the road you will be entertained with the countryside mountain views. The interesting thing about this road is that it starts and ends at Denton. If you want to get entertained with the countryside view along with the mountains then you must cruise on the red river road.
If you are planning to hit the road for your motorcycle road trip you have to make yourself prepared for your road trip that also includes having a motorcycle license and having motorcycle insurance as well. On the other hand, you need to have spacious motorcycle luggage boxes as well. Viking bag motorcycle luggage bags are durable and are manufactured with high-quality material available at an affordable price.
4. A ride in Austin- hippie hollow horror
The street begins at four places – the Texas that is located outer to the NW-Austin, so from this location, it races toward the northwest and furthermore leads towards the northern side of Lake Travis. Probably the nice views which you will go over incorporate the BBQ County line that is established on the Colorado River.
5. Hippie hollow ridge road adventure
This present course's delightful Texas Hill Country view is a special reward to every one of those who are seeking adventure. In the event that you're feeling excited, travel on the past Burnet at least for seven miles, and afterward, you can move to park road 4. This will lead you to beautiful Lake Inks, and there you can entertain yourself with various exciting activities such as drifting, fishing, sailing, scuba jumping, and skiing in the water.
6.

Possum kingdom lake cruise
The hilly twisty northern Texas ride on the motorbike traveling leads you towards Dallas (60 miles on the left side). On this road, you will find a beautiful lake, mesmerizing view of cliffs and greenery as well. It makes for a good day trip with a lot of spots for touring activities.
7.

Texas park road 4
This road is around 15.5 miles long close to Burnett. You simply remove the street from Hwy 29 and come after the south. It begins from Lake Buchanan and finishes at Hwy 285. The street has excellent scenes of slopes and lakes. You will likewise partake in your ride through the profound valleys and slopes.
On this road, you will also come across the castle named " Falkenstein castle".
So whenever you will go for the visit to texas must visit these roads on your motorbike, but keep in mind that you have to be well prepared, I mean you must be having the proper riding gears including a helmet, riding boot, gloves, riding jacket and also you must be having license and your vehicle must be insured as well.