5 Tips to Outshine your Business Through Social Media
Some professional advice on how to make your business successful with optimum use of social media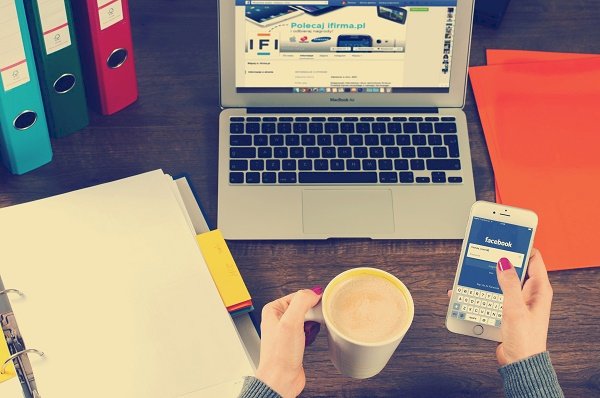 5 Tips to Outshine your Business Through Social Media

Brands and businesses constantly compete to attract audience on social media – but, with so much noise and non-stop messaging; creating a voice that could be heard is like a hard-nut-to-crack.

It won't be wrong to say – creating your brand's online presence across social media is similar to searching for a needle in haystack – especially, if you want to stand out like a unicorn in a sea of donkey. Isn't it?

But how come you can outdo your competitors and win your game?

Here, I am going to reveal five best tips to outshine your business through social media.

Let's start!

1- Create an Editorial Calendar for your Social Channels and Plan a Content Strategy

Marketers find themselves at a loss and confusion when it comes to what they should post on social media.
Always remember: An accomplished social media marketing doesn't take place accidentally – It requires a bunch of strategies, so as a blog. You must look at the bigger picture and ensure that your social content is resonating with audiences' problems and queries.

Better map out your editorial calendar – it will help you streamline your seasonal contents and all other types of contents that you're planning for events and launches. Don't forget to work collaboratively with editorial and marketing teams to finish tasks in pipeline and strategize best possible ways to promote your brand or product.

2. Always Invest in the Engaging Social Channels

Yes. It does matter which right social channel; you're going to invest in.

You should keep one thing in mind – it's not important that what social content you're sharing – it depends upon social platform where you're going to share your content.
And, not all social platforms are built equally. Therefore, if you're eyeing on instant engagement with right audience, always invest in the right social channel and your struggle won't fall flat.

For example, if you have B2B contents then always prefer LinkedIn because Instagram would be poor choice for you.

Likewise, if you want to make your B2C content go viral across social media; you should use Instagram because this content will thrive quickly there.

So, always look for a platform that reflects your social content goals and audience.
3. Benefit from New Social Media Platforms

Always look for new social media platforms where you could optimize your brand, product or service.

It's really effective tactic to find the latest and most useful platform, and dive into it – before your competitors make an entry.

Let's say; Facebook Messenger.

The open rates on FB Messenger are 80% on average (That's amazingly high).

On an average more than 300 Million people use Facebook Messenger daily – and they communicate with friends, family members and colleagues using messenger because it's engaging, minimal and easy-to-use.

In nutshell, benefit from new social platforms right away and you will see your business outshining.


4. Visuals are Indispensables

Visuals are equal to 1000 words – either a video or just a static image, they always take engagement of your social content to the next-levels.

If you can afford then employ a professional and trained photographer to create a comprehensive library of images for your brand, or buy high-end stock photos.

However, is your budget really tight?

You should utilize license-free sites i.e. Unsplash, Stocksnap.io or Pixabay where you will find images to build unicorn visual content without costing a fortune.
5. Build Aesthetic Themes for your Social Content

Certainly, when you create a consistent aesthetic theme for your social media account, it helps you build brand voice and lets you spread your awareness related to your product, service or a brand easily. In practical, it means that you must use color palette creatively and consistently and persistent use of filters artistically will make your brand feel and look differently.

That's why; whenever, you'll share posts on your social media accounts, they will appeal to your followers ad customers, and most importantly – your aesthetic themes will improve your brand image.

Final Words: 5 Tips to Outshine your Business Through Social Media

Long story short, you should leverage the power of social media and it'll help your business outshine incalculably. And, all five tips discussed here are well-researched and result-oriented – a) Create an Editorial Calendar for your social channels coupled with content plan, b) Always invest in the engaging social channels, c) take advantage of new and emerging social media platforms, d) Visuals are indispensables as they save your time and engage your audience completely, and e) Construct aesthetic themes for your social content and audience will enjoy going through your content every time.