5 Things to Remember When Moving a Flat Screen TV to A New House
Moving a flat screen TV into a new house is challenging, but it can be done in the best ways if you are careful and mindful of what to do just like the tips listed here!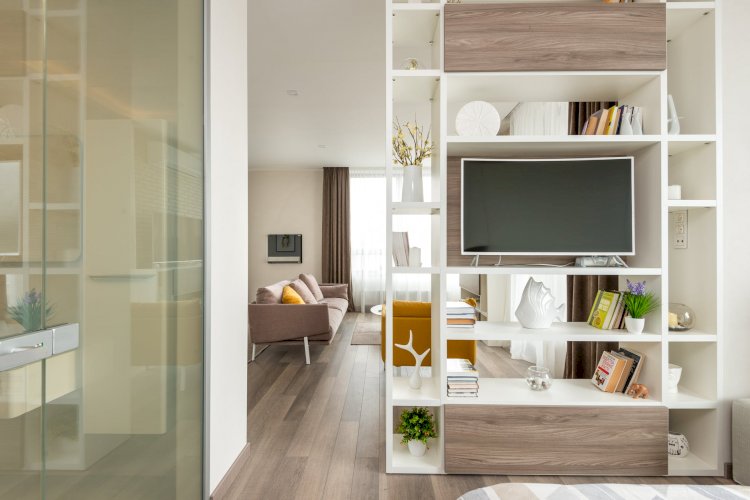 Moving into a new house is usually exciting because besides expecting a better environment, it is a great time to buy some new home items and furniture!
It surely is fun, but your still-functional flat screen television says you can't buy a new one just yet! Most flat screen TVs are really tough and long-lasting, giving you a valid reason not to purchase another TV unless you inevitably need to.
Well, you have to accept that fact. In the first place, you are just moving out of your old house and into a new one, right? You're not putting your home stuff for sale; some moving homeowners wish they can, especially when the new house is so far from the old one. But of course, they don't want to waste the TV and their money.
In case you are scheduled to move to a distant new home a few months or weeks from now, and you own a flat screen TV which gives you a head-aching dilemma whether to bring it or not, you better keep reading! Here are 5 things that you must remember, so you can keep that TV safe and you can eliminate the moving hassle.
1 - ITS ORIGINAL TV BOX WILL BE THE BEST KEEPER.
If you still have the flat screen TV's original box with you, and it still is in good condition, use it! It will be the best keeper of your TV for moving because it is its actual storage with its exact size and its accurate features. You can rest assured that just like how the TV arrived safely at your house on its first day, it will be safely kept for moving as well.
2 - MOVING BOXES MUST BE USED IF THE TV BOX CAN'T BE.
The flat screen TV might be in your possession for more than a decade now, so it's understandable if the original box is already nowhere to be found or is already worn out. If that's the case, make sure to buy the moving boxes appropriate for flat screens.
Look for high-quality flat panel TV moving boxes, or let your hired professional movers provide them for you. They surely have these particular moving boxes. Of course, you have to know the dimensions of your flat screen TV to ensure that the moving boxes you will buy perfectly suit it.
Many TV moving boxes nowadays are adjustable and come with handles for safer carrying. Utilize these features for better moving.
3 - MOVING BLANKETS CAN HELP TOO.
If some unwanted event comes up which forces you to forgo the moving boxes, you can use moving blankets instead. They can help a lot, being soft and thick materials, although they cannot fully protect the TV as much as moving boxes can.
Moving blankets are completely wrapped around the flat screen TV. It is best to use more than one moving blanket for double certainty that it will be shielded from possible harmful impacts while transporting.
"Furniture padding" is the other term for moving blankets. They are specifically designed to safeguard appliances and furniture from scratches and breakages. The items are kept tightly covered while the moving pads are also jacketed with tape.
4 - DO NOT FLATLY LAY THE FLAT SCREEN TV DOWN.
Flat screen TVs are obviously flat, seemingly simple-looking, that many people think that it is fine to lay them down flat on car seats and truck floors. Truth be told, that is NOT a very good idea!
Doing this can distort and damage the vital balance particularly designed for flat screen TVs. The screen itself might be cracked or grazed too. These TVs are without a doubt so fragile, so they must be handled with utmost care!
Not to mention, the roads where the vehicle transporting it moves over are not always smooth. The bumpy, rough and rocky surfaces will add to the big chances of breaking the lying-down TV. As a result, your flat screen TV may instantly work no more. A bit more relieving, not instantly but after some time.
To prevent this mishap, make sure that the flat screen TV is standing upright to maintain its delicate balance. See to it that it is held with a strap, too, so in case the car comes to an abrupt stop, jerks or drives over a big hump, the flat screen TV stays well in place.
5 - PLACE THE CABLES AND SCREWS IN LABELED CONTAINERS.
Nobody moves a TV to a new place while the screws, bases and cords are still attached; only thieves do that!
Definitely, you have to disassemble the part of the TV first. Place all the screws in one bag, the bases in one box, and the cables in one container! Label each, so you won't mix them up, won't throw them away recklessly and won't forget about them. Seal them securely, so none will fall out and get lost.
Doing this will make setting it up again at your new abode easier and more convenient. You will locate the items more quickly.
_____________
MOVING A FLAT SCREEN TV
Flat screen TVs may neither be very heavy nor very big, but they are surely fragile! They need a lot of taking care, or else, they will be destroyed in no time.
Moving a flat screen TV into a new house is challenging, but it can be done in the best ways if you are careful and mindful of what to do and of the tips listed above! You can hire a professional mover or do it yourself, especially if your own resources are enough.
Go move that flat screen TV carefully, and you'll be able to breathe lightly!
_____________
ABOUT THE AUTHOR:
Nicole Ann Pore is a writer, an events host and a voice over artist. She finds quality and well-researched writing as a worthwhile avenue to enlighten and delight others about things that matter. For her, it's restoring and fulfilling to the heart and a great way to clear the mind while loading it up with fresh learning. Film critiquing and filmmaking are among her interests too. Giving all the glory to God, Nicole graduated Cum Laude from De La Salle University Manila, Philippines with a Bachelor's Degree in Communication Arts.