5 Outdoor Festival Ideas Once You Start Mixing
If you want to socialise in style in summer 2021, we have got some trending and safe outdoor festival ideas for you.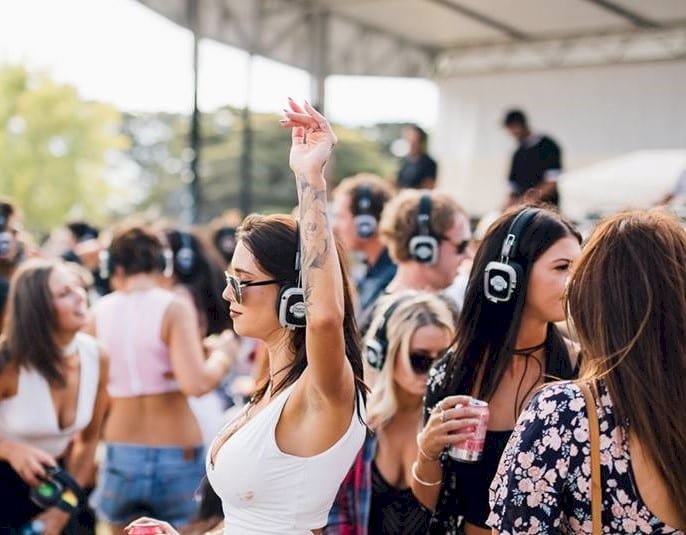 Last year saw an unprecedented change in every aspect of our lives. Thanks to the pandemic, we were all restricted inside our homes or wherever we were literally. Forget festivals ideas, all sorts of gatherings were amiss. But with improving situations and a decrease in the number of cases, the world is slowly waking up to a new reality. There are guidelines to be followed, but they are now more open to the idea of having some fun.
Many states across Australia now allow for an outdoor public gathering for a limited number of people. You can now plan an outdoor event for your small group of people and socialise with all the precautions. No wonder all this seems new and daunting. Who thought we would have to limit meeting friends and family, right? But we have brought you a solution.
If you want to socialise in style in summer 2021, we have got some trending and safe outdoor festival ideas for you. You can plan any of it when you want while keeping in mind the socialising guidelines in your area. Let's begin!
Farmers' Market
Who doesn't like fresh produce every once in a while? That's right, nobody! We can all have a bagful of new harvest as per the season and meanwhile mix up with people we like. It would be a great refreshment after spending such a long time indoors. Just imagine the aromas coming off the fresh veggies and fruits! That is nature's way of healing us. Consuming these farm-fresh products is also beneficial to our health. What a great way to boost your immunity while meeting people and enjoying it!
Silent Disco to The Cure
A silent disco is always a welcome event. It lets you jam to your favourite music along with making sure that nobody in the surroundings gets disturbed. It was preferred by a majority of people before the covid-19 pandemic, and it is here to stay even after it. The wireless headphones allow people to keep a safe distance as and when required. All of your friends can also tune into a channel playing the music of their choice and dance to their heart's desire. These headphones can be safe for people of all ages, and you need not exclude kids or elders from your list. Enjoying some music and dancing this way can also be safe for them.
Open-air Cinema Fest
This one is a classic! Open-air cinema or drive-in movie theatre is a treat for everyone. Ring up your favourite people, invite them over, and play a movie you all enjoy watching together. Being in your cars gives you the social distancing required and being together in one place gives you the socialising you require. This movie experience can also be enhanced with wireless headphones. They can help experience high-quality audio without disturbing others in the vicinity.
Live Music Concert
Music heals everyone and lives music concerts are never meant to be missed. With the social distancing regulations in mind, people have invented ways to gather a limited number of people together with the help of different stands or balconies for people to stand on. Just like movies, a live music concert of their favourite artist can bring back people from any adverse situation.
A Picnic Nearby
One of the best ways to enjoy nature and the company of your favourite people is to go on a picnic. With travelling restrictions of up to a few kilometres, you can also select a garden near your home. Prepare a light meal, travel or walk to your favourite place that is filled with some fresh air, and just relax. It is even better if you find some sunshine. A little bit of sun, fresh air, and good food are all we need to rejuvenate and prepare for another week of hectic work schedule.
What about safety precautions?
The health of people is given the highest priority in all our festivals, especially during this period in time. We provide headphones that have a wide range of 500m without any compromises on the quality of the sound. This implies to you enjoying great music while maintaining social distance.
Investing in UV sanitisation wands to sanitise equipment also helps ensure the safety of our patrons. We do look for the maximum capacity allowed for such gatherings. The regulations change often, and we don't want to be on the wrong side of the law. With all these safety precautions in place, you can have a good time at festivals.
The Takeaway:
Although the world is now slowly moving towards better days, we still have some guidelines to follow. And having fun while following the rules is the best way to welcome some sense of normalcy in our lives back. Enjoy any of these outdoor festival entertainment with your friends and family and leave all the stress of the pandemic behind.
Having previously worked with many types of festivals including White Night, Moomba, Children's Festival, Royal Melbourne Show, and so on, we have an extensive range of festival ideas for you to choose from. Call Party Higher today for more information on how to make these events memorable!