3D Printing for Australian Business: How Will It Impact the Business?
Know in detail the impact of 3D printing technology on the Australian business ecosystem. Explore its consumer uses and applications.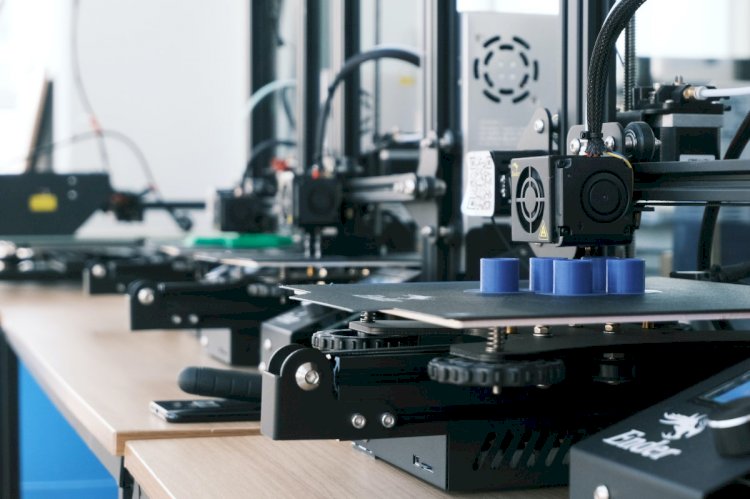 When it comes to product design, many companies choose 3d printing over traditional manufacturing. It allows them to create complex geometries without sacrificing quality. Whether automotive, construction, aerospace, or medical, 3d printing is used across industries. As more businesses embrace this technology, what are some ways to impact the way businesses operate?
3D printing has led to a decrease in design & manufacturing costs while allowing companies to innovate faster. It can build up products and components in hours, sometimes minutes. It has also allowed companies to bring products to market sooner than previously possible and release updates or new versions at a fraction of the cost. Before we dive into the impact of 3D printing technology on the Australian business ecosystem, let's explore its consumer uses and applications.
The image is used for illustration purposes. We are not the owner or creator of the image.
Additive Manufacturing Consumer Use Cases
With the growing demand, personal 3d printers have dropped, and 3d printing services have become affordable. It has led to a surge in consumer use and adoption of the technology. 3D printing has allowed people to bring their ideas into reality. They can be creative, design unique objects or experience new ways of making toys for children.
Now, companies can focus on personalization to meet each customer's individual needs. It means that they can create more complex objects with less material and save money.
The concept of offering 3d printing services has also emerged for customers to save time. They do not have to physically order the 3d print, wait for it to arrive, and pick it up from a store. Instead, they can send their designs to the service centre, printed on location, and ready within minutes or hours.
3D printing has impacted the way business operates in many different ways. We are still exploring other possibilities ahead as more companies embrace this technology. However, one thing is sure - there are great benefits that can lead us into an era of better product design, faster innovation & lower manufacturing costs.
Impact On the Australian Manufacturing Industry:
Additive manufacturing can impact the overall Australian manufacturing industry in multiple ways and improve efficiency. Below are some positive effects that we will notice across Australia with 3d printing:
Affordable Manufacturing:
The labor cost in Australia is significantly high compared to other countries. Therefore, outsourcing manufacturing overseas can be beneficial for manufacturing small quantities within a short timeframe. However, Australia's distance from the rest of the world presents a challenge in product development and time-to-market.
With 3d printing, companies can now develop a prototype part or mold in Australia then produce the final components for assembly locally and overseas. It means that Australian businesses will have more offshore supply chain management options and improve global competitiveness.
Savings In Logistics Cost:
With 3d printing, businesses can produce products in-house. It means that they do not have to rely on third parties such as freight companies and couriers, saving them lots of time and money for shipping costs. Due to Australia's geographic positioning, the logistics are expensive. Therefore, local 3D printing stores can help businesses reduce their overall logistics cost.
Healthier & Safer Working Conditions:
One significant impact on the Australian manufacturing industry with 3d printing is to create better and safer working conditions for employees. 3D printing solutions in Australia allow businesses to manufacture products locally and automate specific processes that can be dangerous or highly tedious for workers. In addition, this reduces the risk of accidents occurring in the workplace, which leads to a reduction in insurance premiums.
Higher Profit Margins:
With 3d printing, businesses can reduce their costs and lower the price of a product. By digitizing the design process from start to finish with CAD software, companies can cut out expensive mediators. In addition, they can also avoid investing in high-value machinery, which further saves money on overhead costs. So, Australian companies can offer better value-for-money products and grow their profit margins without relying on an extensive supply chain.
Wrapping Up!
3D printing is bringing revolutionary changes in the Australian manufacturing industries, and we will see more advancements in the future. With growing demand, we will see more companies offering affordable 3d printing in Perth, Melbourne, and other places.