10 Must-Do Steps When Selling a House
This guide will remind you of the ten must-do steps when selling a house necessary for a quick and successful sale. Here's what to do to prepare your home for the market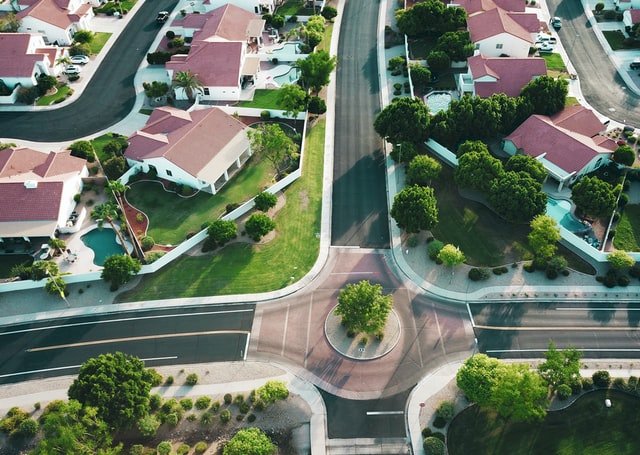 Everyone wants to sell their home in the shortest time frame and get the best deal. However, even though you may love your home, you need to make some effort to make it more attractive to buyers. For that reason, this guide is perfect for you. We're going to talk about the essential steps of making your home suitable for sale. Here are the ten must-do steps when selling a house – tasks you shouldn't forget when preparing your home for the new owner. And since selling your home implies you will be moving to a new home, you will reduce the moving stress if you know you have done your best to sell your home quickly and successfully.
1. Plan your move
One of the essential steps when selling a house is planning your move to a new home. Taking care of the move organization will ensure you're ready to relocate and have more time to focus on the sale. Trust the professionals to help you move out stress and hassle-free, so there's one less thing to worry about. Planning your relocation leads us to the next step – sorting out and packing your items for the move.
2. Start with the outside of your home
Apart from putting an 'on sale' sign in front of your home, make its curb appeal attractive for potential buyers. This includes cleaning and mowing the lawn, removing any roots and dry plants, etc. Also, minor repairs can make a huge difference, so see if you need to paint the door or windows, fix the entrance gate, replace the mailbox, etc. These small steps can bring back the old shine to the property and make a positive first impression with the buyers.
3. Declutter and pack
Before you start welcoming potential buyers, it's good to declutter your home and also start packing. Less clutter is undoubtedly something that will make the house good-looking. Also, a mess-free home will ensure the buyers see its true potential without any distractions. Therefore, go and get rid of old items that cause clutter, as well as unused, broken, or outdated stuff. And finally, the reason you should start packing is that there should be fewer personal items around the house. This will help buyers imagine their life in the house without other family's personal items diverting them.
4. Deep cleaning
Another step in preparing your home for sale is deep cleaning. This step is much easier after decluttering and packing because fewer items will slow you down. When a potential buyer arrives and sees the home is mess-free and clean, they will immediately get a better first impression and know they're dealing with a house that is well taken care of. This will help everyone grasp the advantages of living in that home and help you close the deal much faster.
Bonus tip: to make sure your home is deep-cleaned and you still have time and energy left to pack and relocate, it's best to take professional cleaning services. As always, entrusting an experienced pro with such tasks is a huge time-saver.
Remove the stains and odors is a must-do step before selling a house.
5. Painting the walls
As almost every home needs a fresh coat of paint before the new owner arrives, you should include this in the list of must-do steps when selling a house. However, this shouldn't be complicated, as you should go for simple and neutral colors that fit every interior preference. Natural tones of white, grey, and taupe are probably the best option, as they are light enough to make rooms more spacious. Also, they are universal colors that no buyer will have a problem with.
Before selling a house, add a fresh coat of paint for a fresh start.
6. Make rooms better lit
Letting natural light into a room is the best way to go. It will make every room more spacious and clean. However, sometimes you will need some assistance with light fixtures. Firstly, fix the ones that may not be working, and then decide if you need some more lights in places that are not that well lit.
7. Make the house cozy
We mentioned that leaving personal items around the house, such as family pictures, memories, clothes, pet items, toys, etc., is a big no-no when selling your home. However, the house should look cozy and welcoming to visitors and potential buyers. There are several things you can do to touch up the house before putting it on sale:
add attractive pillowcases to the sofa pillows,
set the table in the kitchen,
add aromatic candles in the bathroom,
replace the shower curtain,
add a simple artwork into the hallway,
put fresh flowers into a vase before the visitors arrive.
These simple steps can be really effective and will be a nice touch that will make your home more attractive.
8. Remove the smells
One of the main must-do steps when selling a house is to get rid of any smells that might turn away potential buyers. This includes odors from cooking, pets, smoking, expired food, dirty laundry, etc. Deep clean the house, remove the odor sources and add some fine-smelling candles or air fresheners.
9. Trust a good real estate agent
Hiring a reliable real estate agent will ensure the sale goes smoothly and safely. Do the online search, or ask your friends or relatives for recommendations. Make sure the person you trust is experienced, reliable, and knows the local market very well.
Let an experienced realtor help you sell your home without any worries.
10. Take professional photographs
Finally, we come to the last of the must-do steps when selling a house. Once you prepare it for the selling process, make sure you have good photos for the online listing. As most of the searches first happen online, ensure potential buyers fall in love with your home through amazing photographs. Hire a professional photographer to come and take some shots of your home that's ready for its new owners. This is the final step, which, combined with all the previous ones, will give you incredible results and the best deal possible.