More Friends, Merrier Travel: 4 Tips in Planning for a Perfect Group Trip
Traveling is one of the best ways to spend time with the people dear to you. If you and your friends have experienced going on a local or an international trip together, you definitely know that it's absolutely a great time to spend bonding, enjoying and tightening your friendships! Aside from yourself and aside from your family, your group of chums can also be your companions in an exciting trip!
Before flying or sailing to travel with your friends, you must know that it's both fun and challenging. It's fun because you are many in number, and it's challenging because of the same reason. If you're traveling solo, you have nothing to worry about but yourself. If you're with your family, you can handle things more in control. If you're with your friends however, you have to consider a lot of things, to look from different perspectives and to think about other people besides yourself.
Those are some of the reasons why you must carefully prepare as a group before you finalize your travel necessities. The more, the merrier, but you better take a look and take note of these 4 tips in planning for a perfect group trip with your friends!
INTERESTS
Trip planning can start in two ways: one, when you're about to look for destinations, and two, when you already have an itinerary in mind.
If you are about to look for places to visit, you have to look at everybody's interest. You have to know what everybody wants in common. It is important that you all agree in the places you will visit together and in the activities you will do. It's essential so that not only some but all enjoy your group travel.
If you individually have a place in mind which you want to visit, suggest it to the rest of the squad. Consult it to them whether it suits their interest. If you all have your own choices, it would be better so that you'll have different options. To avoid the cons of that (which is difficulty in choosing), everyone must be open for recommendations. In the case that everybody has good proposals, be wise to choose the one that all agree with.
If you want your suggestion to be chosen, state its best features, like the fun activities that can be done there, the delicious foods that can be tasted there and the things that the place is famous for. Get your friends to get interested with your interests too!
SCHEDULES
One of the things that make travel planning as a group a tough one is making everybody's schedule fit together. Especially if you are all working people or busy with businesses, it's hard because you cannot just leave whenever you want to. You have responsibilities to work on and fulfill. All have different jobs, priorities, bosses, positions and other important work factors, so it's a big challenge to make each other's schedules meet well.
Make sure that if you plan your travel a long time before the trip itself, you should already reserve that certain day ahead of time, so that nothing else will be given to you; with that, you can also adjust your tasks if possible. On the other hand, if you can't make that happen, you have to reschedule and reset to a date or dates when everyone is available.
Do not book a plane or an accommodation unless all who are included in the travel planning already confirmed and finalized their schedules. Also, it is helpful if you do what you have to do at work earlier, so that you won't have to worry about them when you're already on your trip. In that way, you'll enjoy more and you will not be bombarded with piled up tasks when you get back.
INDIVIDUAL BUDGET
Traveling takes not just time but most of all money. You have to pay for many things--transportation, accommodation, food, souvenirs, tourist activities to name some. As a group of friends, you must also be sensitive of each other's budget, capacity and willingness to spend money. In that way, no one will be left out or will feel shy to say no. In planning for your trip, you should determine if each of you is financially stable at the moment. If yes, then that's good news; if not, then reconsider. You can postpone or just plan more practically so that everyone in the plan gets to join without feeling heavily burdened.
Traveling is not a requirement; it's one way of treating yourself and enjoying when and while you can. That means you should not just let anyone in your group be buried in debt just to say that he/she was able to travel with the team. Peer pressure should not disregard the individual budgets.
ACCOMMODATION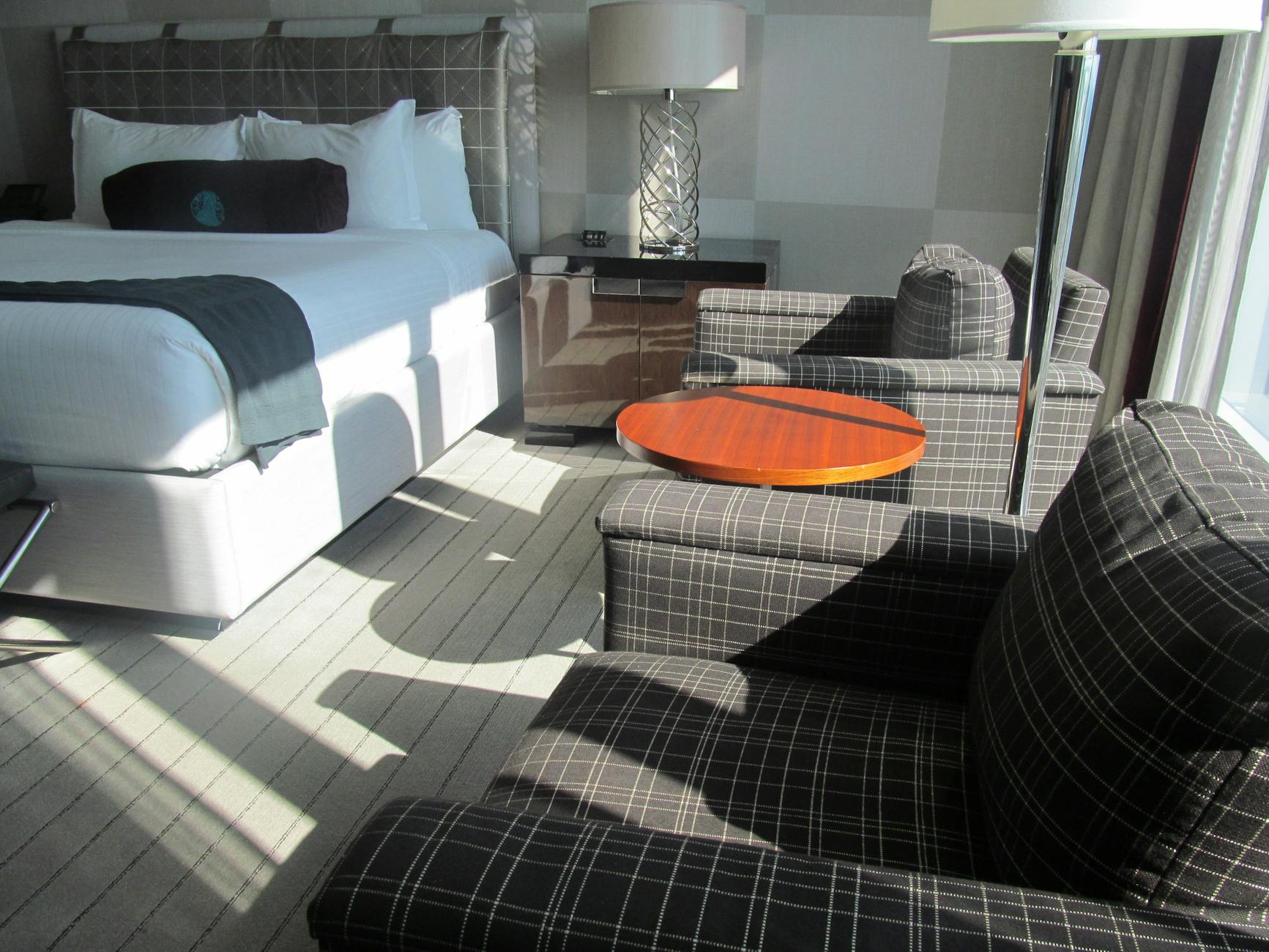 If you plan to stay overnight or for more than a day in your desired place, you need to book an accommodation. It will be better to book beforehand, already knowing the total number of guests, so that you will know how much you're supposed to pay.
In choosing an accommodation, of course, it must be perfect for your number. Also consider the luggage you all have. Realize that you won't be staying for too long in your accommodation, so it's better to be more practical with this.
>>> TRAVEL TOGETHER <<<
Without a doubt, traveling as a group with your beloved friends will give you an enthusiastic travel experience. You have people to rely on and to share your memories with. For a perfect group trip and to have that one you've all been wanting for a long time, you should be aware of each other's needs and situations. You must
AUTHOR BIO

Nicole Ann Pore finds glee in writing about travel -- world destinations, accommodation, tourist sites, vacation spots and everything else related to it! For her, the beauty of this world is amazing and worth-sharing, and traveling is one of the purest ways to acknowledge it. She is a daytime writer for Holiday Inn Parramatta Hotel, a five-star hotel in Parramatta, New South Wales which provides a rewarding stay and a close reach of Australia's noteworthy features. | Nicole graduated Cum Laude from De La Salle University Manila, Philippines with a Bachelor's Degree in Communication Arts.