4 Reasons Why You Should Buy Your Engagement Ring Online
When you buy engagement rings online, you can have the best quality of diamond at the price that perfectly fits your budget. Read for more ideas.
Moissanite Engagement Rings for Women
Online wedding websites and apps have changed the way you plan weddings. Similarly, online jewelry stores have brought a revolution in purchasing diamond engagement rings online. The days when you have to visit one or two selected jewelry stores and stress about not finding the perfect ring are long gone. Now you can switch to the internet in a second and explore thousands of designs of engagement rings for each price point.
A salesperson in an offline store may encourage you to buy a certain ring, not because it suits you. But instead, it might be the only ring they have for your budget. Retail stores also have to spend a lot of money on lighting to make the diamond sparkle while it might be flawed. So, you may end up paying more for an inferior grade diamond.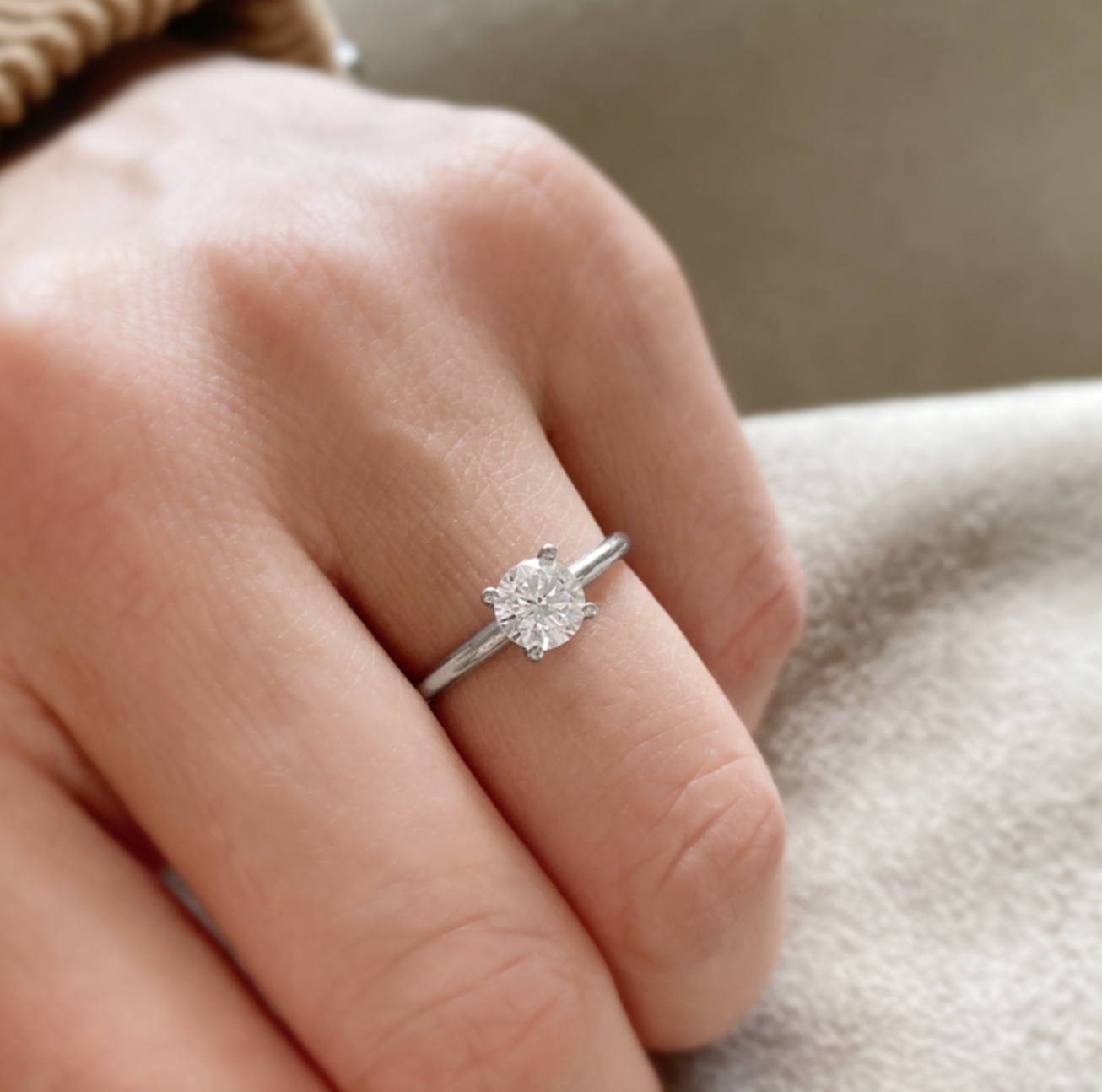 Online stores offer you countless designs for both diamond rings for men and diamond wedding rings for women.
Top 4 Reasons Why You Should Shop Diamond Rings Online Are As Follows.
1 – Convenience at Its Best!
People often purchase things like T.V., furniture, clothes, books, and even groceries online. Today, making bigger online purchases is convenient and safe too. You can grab your smartphone or laptop and search for the diamond ring online from the comfort of your home. You don't have to visit an offline store where a salesperson will pressure you into buying a ring over your budget. Online jewelers provide features like free shipping and returns, free ring sizing and warranty of a lifetime. It has made shopping for your engagement ring online absolutely foolproof.
2 – Countless Options Available
In brick and mortar stores, you will have limited number of diamond rings to choose from. If you have a budget of 5k and the store you visit have only three rings in that budget. Among those three rings, two don't meet the attributes you want, and the third is over your budget. In such a case, a salesperson will push you to buy a ring you don't even like enough.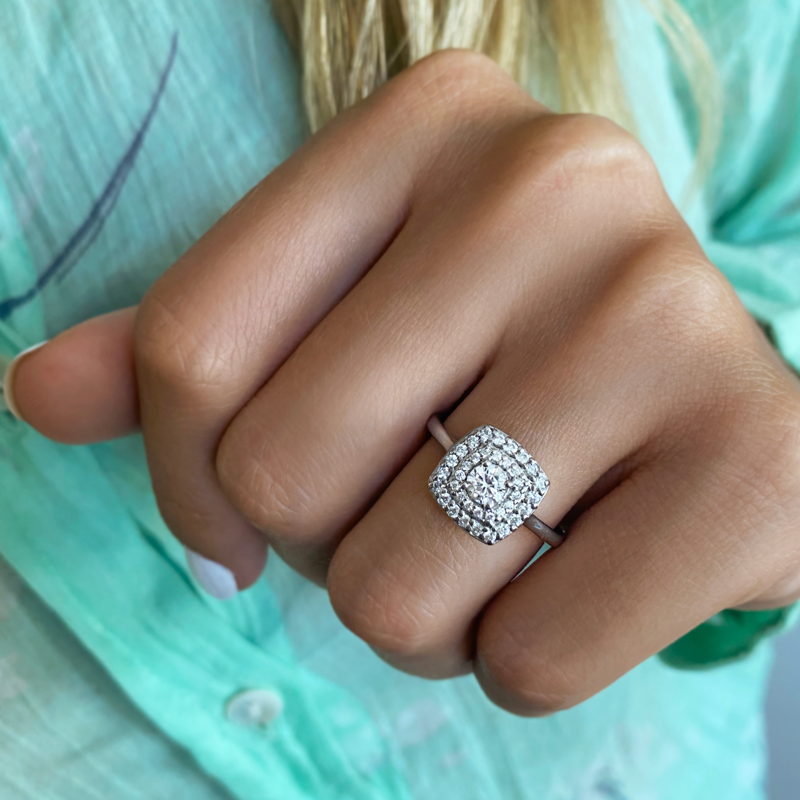 On the other hand, the online store will have a hundred if design at that price point. Also, it empowers you to filter the most important attribute you want. You can buy the best quality diamond at the best price.
3 – More Affordable
An online jeweler doesn't need to have an expensive storefront, attractive lighting, and display cases. It doesn't require a sales team, security, or heavy insurance. Offline stores have all these facilities and to cover their costs, they have high mark-up prices on their diamonds. That means you may end up paying 50% or more than the original value of the diamond. Whereas online stores save on all these facilities as they don't require them. These savings get passed down to their customers.
When you buy engagement rings online, you can have the best quality of diamond at the price that perfectly fits your budget.
4 – Buy at Your Own Pace
Online buying of engagement ring is quite relaxing compared to offline stores. You can do things with your speed and take as much time you want. You can compare prices on a different website to ensure that you're getting the right price. You can also talk to a gemologist on the site and customer support to clear your queries.
To Sign Off
Online shopping is not only more convenient than in offline retail stores. But also, it is affordable, offers more choices in terms of design and reliable for quality. Above mentioned are the four reasons why buying a diamond engagement rings online in United States is a smart choice.